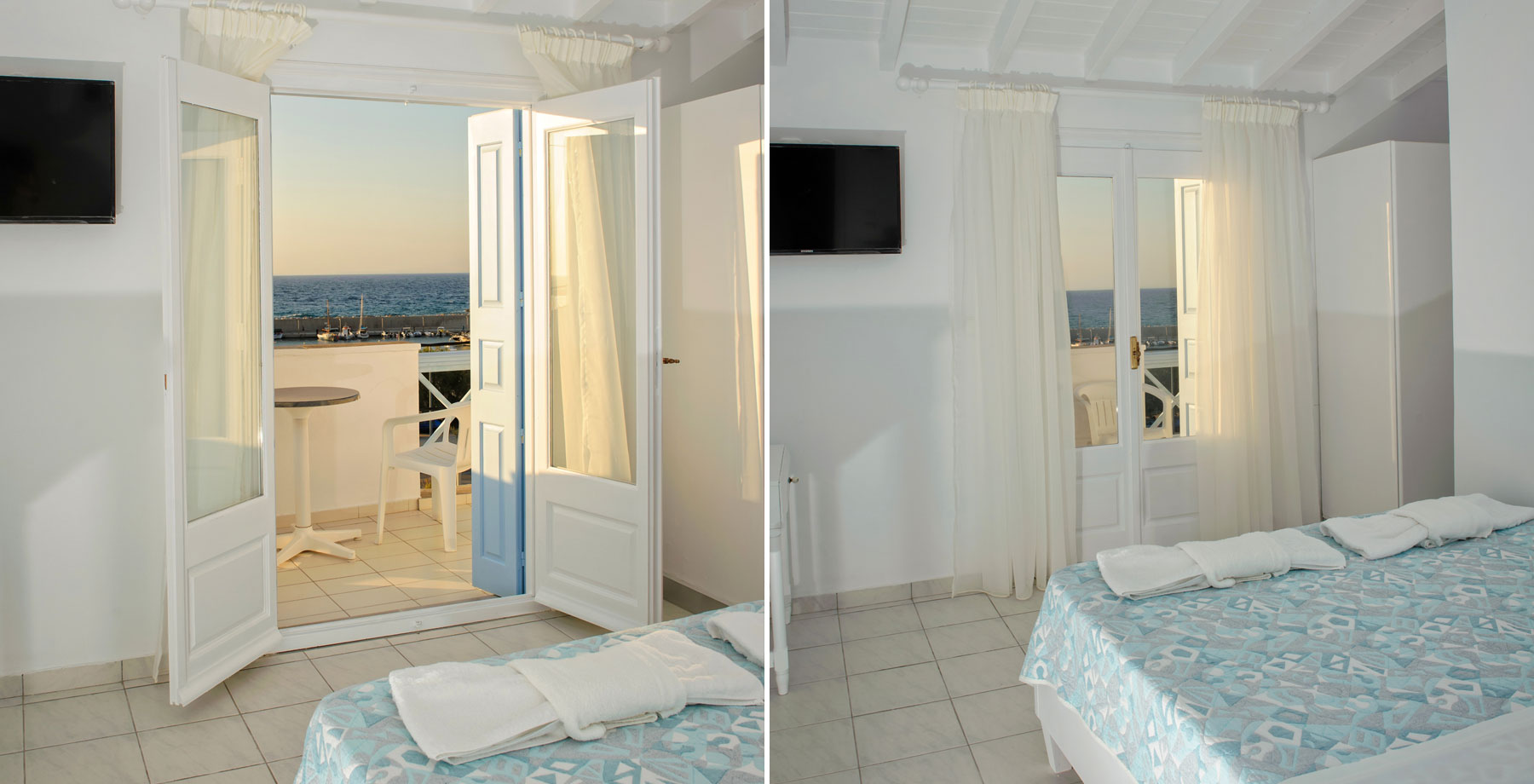 Loft (with private balcony)
Enjoy comfortable and elegant luxury accommodation in a spacious interior of 20 square meters. The rooms feature a double bed or twin beds, bathroom with shower and toiletries, as well as magnificent view of the Aegean Sea. Most rooms come with their own, private terrace and the loft features a private balcony. Studios have got fully equipped kitchenette, covering your needs for preparing light meals or snacks. All the rooms of Erato hotel are ideal for three adults or for two adults and one child.
Room Amenities
LCD Satellite Smart TV 32"
Free Wi-Fi Internet access
2 switches for IP devices
Clima air-conditioning
Telephone
Mini Fridge
Hairdryer
Private balcony/terrace
ERATO SEASIDE HOTEL
115, Kanari Str.
Samos, Greece
Tel +30 2273038188
Fax +30 2273034585
e-mail:
info@eratohotel.gr