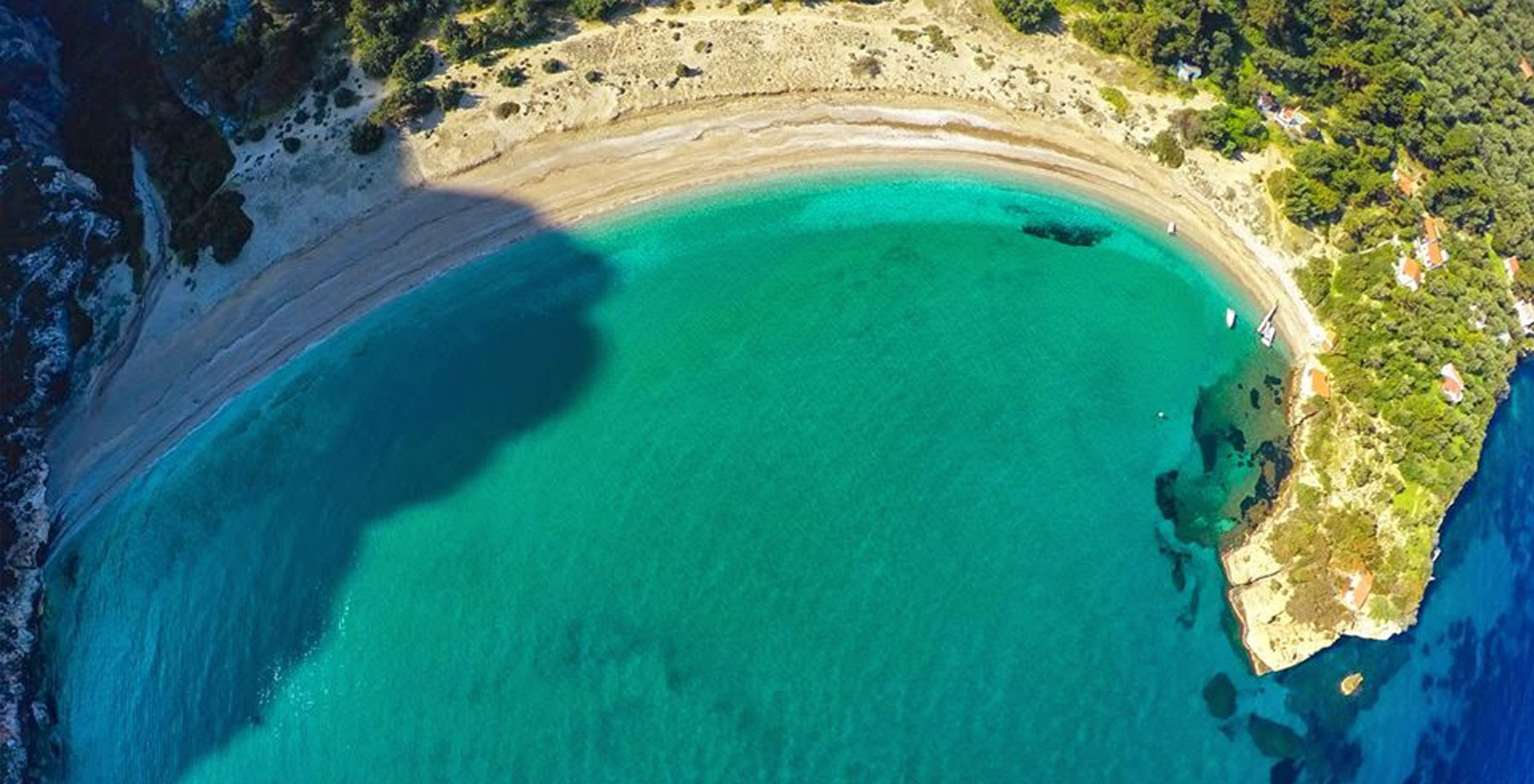 Explore Samos Island
The renowned beach of Potami with its crystal waters and the stunning sunset is located 2.5km from the hotel (a 5 minute drive), surrounded by the all-green scenery, the mountainous landscape and the magnificent sea. The amazing Waterfalls are an excellent option for those seeking a breath of freshness in nature and the cool waters. Following the main road, in 800m you will reach the path leading to Seitani gulf. This magic place has been described by many ancient historians as the birthplace of mythologist goddesses (one of them was ERATO). The breathtaking view, the combination of greenery with rocky formations and the crystal clear sea is a spectacle that you can only find here. Seitani is also one of the Natura 2000 protected areas, where seals give birth during March. You can also reach Seitani by boat.

Walking down the main street, you will come across the glamorous mansions of the past century and the tanneries. It is worth visiting the tannery museum in the area.

Downtown, there is the traditional rebuilt
square
, with many cafés, restaurants, bars and shops. Opposite the square stands
Porfiriada
, the 150 years old elementary school, where you can admire the classic architecture of those years. Don't forget to buy jewelries and souvenirs from the local shops. Moreover, visit delicatessen, taste local food products and the famous macaroons!
More info at:
karlovasi.gr
,
discoversamos.gr
&
visit.samos.gr
ERATO SEASIDE HOTEL
115, Kanari Str.
Samos, Greece
Tel +30 2273038188
Fax +30 2273034585
e-mail:
info@eratohotel.gr